Rigid: Through Bauma to the World
Views: 225 Author: Site Editor Publish Time: 2020-12-08 Origin: Site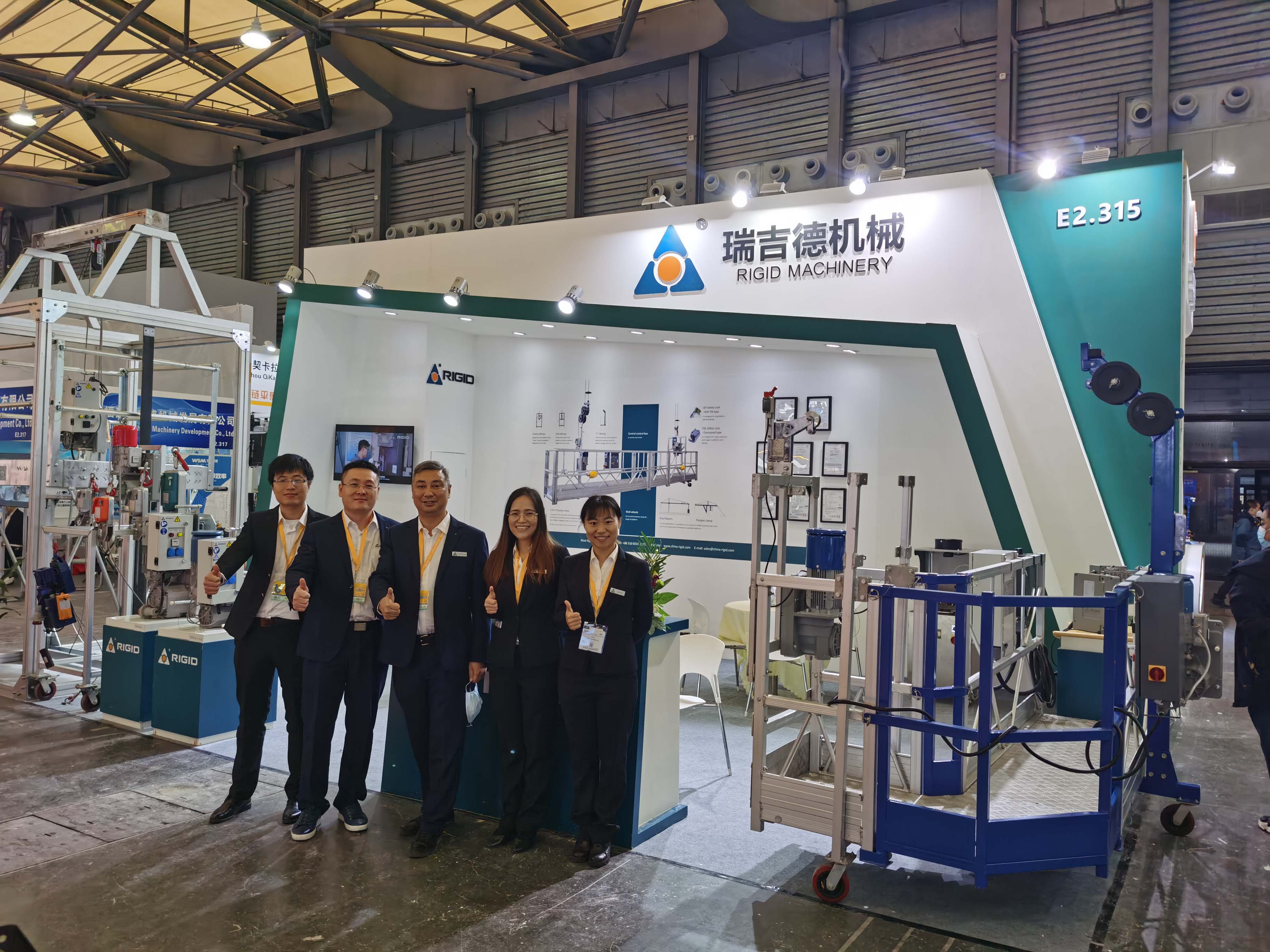 Rigid: Through Bauma to the World
Video: https://youtu.be/8Wu0LA54Nq4
From Nov. 24-27, Bauma China 2020 had been held as planned. It has gathered top global construction machinery manufacturers with their newest products and technologies. As with many other leading Chinese manufacturers, Wuxi Rigid Machinery Co., LTD displayed its overall solutions of hoisting equipment in Shanghai.
Wuxi Rigid Machinery Co., LTD. has been a high-tech company focusing on research and development of traction hoist and suspended platform, with production, sales and services in the industry for over 20 years. It is committed to becoming a global supplier of core technologies and products for lifting equipment.
As a solid supplier for hoists, Rigid provides global customers with equipment in intelligent elevator installation, wind turbine maintenance, thermal chemical and construction industries. Products have been sold to more than 40 countries such as the United States, Germany, Spain and Portugal. In the global market, Rigid has been a frequent exhibitor of Bauma CHINA and has taken Bauma as a superb chance to communicate with the practitioners in the industry, to promote products as well as cooperate with other enterprises.
The Rigid exhibits this time are mainly divided into three series: suspended platform for high-rise building exterior wall construction and decoration, scaffolding less installation serial tools and wind power new energy product-special hoists for tower elevator. These equipment cover the main application situations, demonstrate the latest R&D performance, and represent the comprehensive Rigid hoisting solutions.
Rigid's LTD-P series hoists are equipped with German brand motors, built-in timer, built-in load cell and so on. The overall performance has reached the leading level in China.
Rigid's newly developed elevator installation platform - False car, which is fast to install, easy to operate, safe, reliable, and suitable for different sizes of elevator shafts.
Rigid's special hoist for tower elevator has become the core equipment in the world wind power market. It has strong environmental adaptability, high and low temperature resistance, and anti-corrosion property. Its long-term durability also can meet the special requirements of the wind power industry.
"In the past years, we have participated in Bauma CHINA, in which we have benefited a lot. This year, amid the global pandemic, we are still positive about the exhibition to bring our latest scientific research achievements and products to our customers." said Mr. Chen, General Manager of Rigid.
On the global stage, Rigid has demonstrated its core products and technologies through Bauma exhibition to the world. Meanwhile, Rigid also showed the new strength of Made in China, shared great opportunities with industrial practitioners, and conducted business development with global partners.
News from https://www.conmart.cn/eng/article/455