How to Choose the Right Electric Suspended Platform
Views: 36 Author: Site Editor Publish Time: 2020-04-10 Origin: Site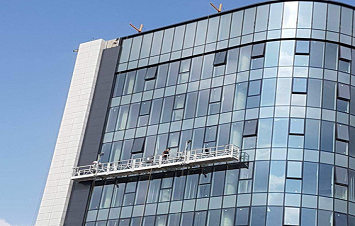 When selecting the electric suspended platform, the first thing is to check whether the manufacturer has the production license and qualification level. In many manufacturers with production conditions, we should carefully review and select the best to order. In the product series recommended by each manufacturer, the specific model of the suspended platform is selected according to the parameters determined by the construction scheme. When selecting the model, the main mechanisms of the suspended platform, i.e. lifting (climbing) mechanism, safety lock, operation platform (suspended platform body), suspension mechanism, electrical control system and safety device, shall be compared.
Secondly, the specific checking list of the electric suspended platform manufacturer include checking the steel test report, manufacturing of the lifting mechanism and welding process of the suspended platform body; at the same time, the operation of the quality assurance system and the after-sales service of the products. In addition, it is necessary to check the production certificate of main accessories such as wire rope, safety lock and electrical appliance; if necessary, it is also recommended to further check the product quality control status of supporting manufacturers.
Finally, the price is one of the important factors, but not the decisive factor. The decisive factor is the quality. The price of high-quality suspended platform, especially the famous brand suspended platform, must be on the high side, which is the general rule of market economy. If we pay more attention to the price and take the second place in terms of quality, we will eventually suffer a great loss in the normal and safe use of the suspended platform. Therefore, we need to be careful.